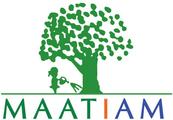 Officially launching today is www.maatiam.com, the website known as FreePledge during its beta. The release is just in time for the upcoming holiday shopping season. You can read more about the launch here.
The revamped website offers a fresh new look, an even simpler user experience, and a couple of new capabilities to enhance users' giving and shopping experiences.
These include:
* The Ability to customize your home page with your favorite retailers.
* An inclusive directory enabling to select any of the 800,000 (501(c)3) nonprofits, powered by GuideStar.
* 200+ retail partners.
* An Effortless Tell-A-Friend with webmail contact import (AOL, Hotmail/Live, Gmail, Yahoo, LinkedIn, and more), and contact files upload.